Okay, you might.
I'm kind of…too crazy to pass.
(It's okay, Marie. We love you, Marie.)
But at any rate, I'm allowed to freak out right now (YES, I AM) because the lovely Cassie at Today I've Read (if you haven't checked out her blog or Instagram you totally should) tagged me to do the Mid-Year Freakout book tag, so LET THE THE MADNESS BEGIN. Muahahahaha.
---
the best book you've read so far in 2017
AND I'M FREAKING OUT ALREADY. Why is the hardest question first? THIS ISN'T FAIR! Let me scream like a petulant child and get it out of my system.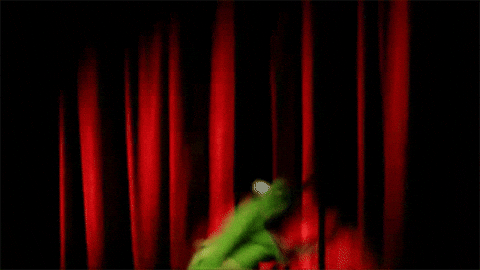 OKAY. We're good now.
When it comes down to it, my favorite has got to be Illuminae. (I'm sorry Shadow and Bone… I'm sorry.) It was so unique, so unlike anything I've ever read. It was incredible.
BUT SHADOW AND BONE, PEOPLE. SHADOW AND BONE WAS AMAZING TOO. I wish I could pick them both!
Update 3/21/18: It really was The Scorpio Races and past me was an idiot.
---
your favorite sequel this year
Gemina no doubt. It carried the series so well, and continued to captivate me to the extreme. I loved the added layers to the story and all the new characters. (Nik, my dear, I'm looking at you.)
It was absolutely brilliant.
---
a new release you haven't read but really want to
So my answer to this used to be A Flame in the Mist by Renée Ahdieh.
But then I remembered two books I was super pumped for, the first being Three Dark Crowns which came out early this year. (Did it?? I don't do my research??) The premise sounds super interesting because apparently antagonizing, murderous sisters make me happy. I'm going to go see a doctor. Dividing Eden was the other, which has a similar premise, so I guess you can tell what I'm into. *sweats* *calls doctor*
I have a post with some more of my ancipitated reads of 2017 up here, if you want to check that out as well. (There are only FIVE. You can tell I hadn't been blogging much. SHAME.)
---
most ancipiated release for the second half of the year
So again, I had a different answer to this before I thought about it some more, and initially, it was Wonder Woman: Warbringer by my favorite, Leigh Bardugo. BECUASE IT WOULD BE HERESY IF IT WASN'T, THAT'S WHY. But, bookstagram had to taunt me with the most magical looking book releasing this year, An Enchantment of Ravens. The story sounds so unique and it's fantasy and it's ravens and it's fae anD WHAT ELSE DO YOU NEED TO KNOW?
---
your biggest disappointment
I've got three unfortunately. Caraval (please don't kill me), Carve the Mark, and The Young Elites. If I haven't fixed my star ratings for those yet, I will. I expected so much more from them even if I was entertained enough to finish them. They were just way too overhyped to live up to it.
You should be proud of me, though. I didn't throw any of them or stab any of them or bury any of them alive or maim any of them, because why would thoughts like that come into my brain???*
*I am ridiculous. I'm sorry you have to deal with me.
---
biggest surprise of the year
I'll go with The Night Circus for this one. I expected a lot from it, but it truly surprised me with how much more it had to deliver. It was so mesmerizing and so unlike anything I've read. I didn't give it a perfect 5 stars, but in hindsight, it might have deserved the extra star.
Oops.
---
favorite new-to-you or debut author
Maggie Stiefvater! Her writing is so gorgeous and the perfect balance of lyricism and prose. And HORSES! SEAN! PUCK! CORR! EMOTION! SARCASM! HELP!
---
your new fictional crush
But it's the Darkling.
---
new favorite character characters
I've met so many great characters it feels like picking a favorite child.*
I'm going to break the rules and rattle off a list.
THE DARKLING. I'm sorry, but he is fantastic. I will never be silent.
Sean Kendrick
Nik Malikov. Obviously.
Count Alexander (From A Gentleman in Moscow for those unfortunates who haven't yet met him.) The dude is classy. And his name is Alexander.
Captain Wentworth. Oh, Jane Austen, you've done it again.
HA, they're all gentlemen. I wonder how that happened.
Update 6/26/18: Puck and Anne Elliot for sure belonged on that list and I don't know why I left them out RIP
*Worry about me.
---
a book that made you cry
The Scorpio Races where you are forced to cry ovER A STUPID HORSE! LIKE WHY MARIE???? WHY ARE YOU SO WEAK?????
Update 3/21/18: I reread it recently and I cried again. Even more. It isn't fair.
---
a book that made you happy
A Gentleman in Moscow. All the characters were so genuine and likable and the story was so, so sweet. It was a book impossible to read without a smile on your face and tears in your eyes because it's also CRUEL. I loved it so much.
---
your favorite book to movie adaption that you've seen this year
Have I even seen a book-to-movie adaption this year? SHAME ON ME, I HAVE NOT.
NEXT QUESTION, INTERVIEWER!
---
favorite book post you've published this year
Whenever I go back and reread old posts, I cringe. So none. Hah heh hm.
---
the most beautiful book you bought/recieved this year
There's been SO. MANY.
An Ember in the Ashes shocked me with how gorgeous it was when it came in the mail, but I don't think anything could surpass the Barnes & Noble leatherbound of The Picture of Dorian Gray that came in earlier this year. It's a stunner, man.
---
what are some books that you need to read by the end of the year?
More than is healthy.* Let me spit them out.
Middlemarch by George Eliot: I bought this one recently to get myself back into the classics (which is kind of rationalizing another book purchase because I have tons of unread classics already like WHAT MARIE WHERE ON EARTH IS YOUR BRAIN) and I absolutely must read it this year because I've been waiting foreverrrrrrrr.**
Jane Eyre by Charlotte Brontë: See? UNREAD CLASSIC ALERT UNREAD CLASSIC ALERT NOTIFY MARIE OF HER ERROR. I've heard nothing but good things about Jane Eyre and it has literally been on my TBR for years. It's so lonely on my shelf and it shouldn't be.
Lés Miserables by Victor Hugo: I told you I had a lot of unread classics. I'm going to try to tackle this sucker this year because I'd rather my friends not kill me and make me suffer through the movie without me having read the book first (you know who you are).
An Ember in the Ashes + A Torch in the Night by Sabaa Tahir: On this month's TBR (and actually reading them as we speak! Type?)… I'm ahead of the game. *swells with pride*
Throne of Glass by Sarah J. Maas: All I have to say is finally.
The Two Towers + The Return of the King by J.R.R. Tolkien: Again, so a certain friend doesn't kill me. So much lurve.
Fahrenheit 451 by Ray Bradbury: Once more, to avoid friendly torture. Gee, it sounds like I've got some murderous friends. I probably do.
I'll stop now because I'm daunting myself. LONG LIST, LONG LIST, LONG LIST…MUST…CALM DOWN !!!
*Just kidding. No amount of books can be unhealthy. (Maybe if the weight like squashes you so you suffocate or something, but other than that.)
**Since last September. I tend to exaggerate. You know this.
---
Whew! You made it!
2017 has obviously been awesome, and I'm clearly done my share of freaking out over how amazing the first half was. Clearly.
So, tell me…
what has been the best part of 2017 so far, and what are you most excited for in the upcoming months?