Ruin and Rising by Leigh Bardugo
★★★★ — 85%
Can a series kill you??? SOMEONE INVESTIGATE, because I'm filled with more nerd rage than ever and it's scaring me. Run while you still can.*
I'm going to try to not scream too much at Leigh Bardugo (this is the age of miracles and I can scream at my favorite author's face), but who knows. I feel like I tripped on a knife.
*Just kidding, please don't run. If you did, I'd have an emotional meltdown and throw my books at the wall in my rage/sadness…and we don't want that, because, BOOKS. Please don't make me hurt them.
---
synopsis
The Darkling rules Ravka from his shadow throne.
Now the nation's fate rests with a broken Sun Summoner, a disgraced tracker, and the shattered remnants of a once-great magical army.
Deep in an ancient network of tunnels and caverns, a weakened Alina must submit to the dubious protection of the Apparat and the zealots who worship her as a Saint. Yet her plans lie elsewhere, with the hunt for the elusive firebird and the hope that an outlaw prince still survives.
Alina will have to forge new alliances and put aside old rivalries as she and Mal race to find the last of Morozova's amplifiers. But as she begins to unravel the Darkling's secrets, she reveals a past that will forever alter her understanding of the bond they share and the power she wields. The firebird is the one thing that stands between Ravka and destruction—and claiming it could cost Alina the very future she's fighting for.
---
my thoughts
This may get spoilery, so if you tend to scream in attics when you hear a spoiler, please go away. We'd like to keep attic screaming at a minimum. (You can also check out my reviews for Shadow and Bone and Siege and Storm if you have no where else to go. YESYESYES BE SUCKED INTO THE REVIEW VOTEX AHAHAHAHAHAHHAA.)
"I'm the Sun Summoner. It gets dark when I say it does."
Ruin and Rising was honestly a little hard for me to get into at first. "Hard to get into at first." I'm saying this about a Bardugo novel. Someone cut me.
Granted, I've read this series super sporadically: I waited five months before picking up Siege and Storm (why) after reading Shadow and Bone and then almost another month before I got the finale (WHY). CUE THE NERVOUS CACKLES FROM THE BACK. I'm a role model, model me. But! Still! The pace could've been outrun by a man encased in cement.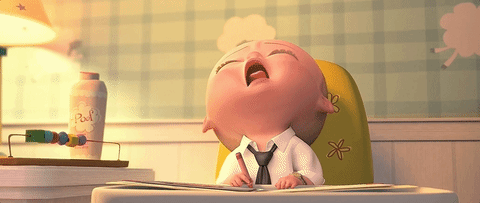 That being said, the plot was still engaging (what happens to the Darkling what's his real name WHY IS MY SHIP SINKING WASN'T IT LEGIT????), and I was left stunned more than once. (WHY IS MY SHIP SINKING WASN'T IT LEGIT????) I am an oblivious, homeschooled bat. Feed me.
The world-building has been SO STRANGE. These books have been really weird about keeping it feeling consistent. I adore Leigh Bardugo's writing—do I have to convince you??? no I don't #perksofbeinganinsanefangirl—but her worldbuilding in this series was a little off. In Shadow and Bone, it was fully constructed and flipping fantastic. I couldn't tell a difference between Ravka and my own house (ceiling fans can be convincing volcra GIVE ME A BREAK). Every sight, every smell, every sound felt unique and real. It was lethal and beautiful and cinematic. Then Siege and Storm came along and RUINED EVERYTHING. It turned on the lights and turned off the mystery and took away All the Coolness™. Finally, with Ruin and Rising, the world constricted a little bit, but not enough to bring back the quality of Shadow and Bone. The lights still felt too bright. WHAT HAVE YOU DONE & WHY IS THIS HAPPENING TO A BARDUGO BOOK IT'S NOT FAIR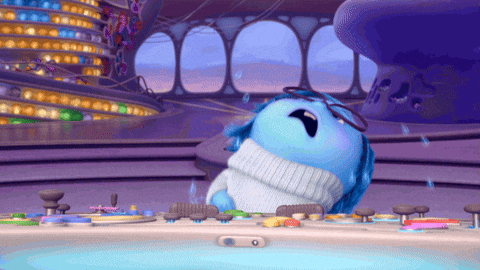 But maybe it's just me. The world I fell in love with in the first book wasn't meant to last. And maybe I've had a hard time admitting that. (I do, but let's not get touchy.) I'M STILL HOMESICK FOR THE LITTLE PALACE HELP
---
The character arcs took different turns than I expected. Cruel, heartbreaking, RUDE turns. Why.
"In this moment he was just a boy—brilliant, blessed with too much power, burdened by eternity."
The arcs were sweet. I guess. BUT STILL. My…my character…didn't deserve what came to him.* JUST GRAB A KNIFE AND END IT NOW
[Please be patient while Marie takes a break for a healthy, heart-wrenching sob in that comfy looking corner there. WHYWHYWHYWHY WHYYYYYYY]
This is what happens when you trust an author. AFTER ALL WE'VE BEEN THROUGH, TOO. ASFGASDHJFFJFJFKJKDFJKSDF I need that knife…stabstabstab. Or a tissue…sobsobsob. OR BOTH!
It's so hard to say goodbye.
To everyone.
Just why does it have to be so stinking painful????? Leigh never lets us off easy does she? DOES SHE????
*Okay yeah, if anyone deserved that end, it WOULD be him… But still. I. Loved. Him.
---
My favorite part about Leigh Barudgo's novels, though, (besides the fantabulous characters, of course, FLASHBACK) is always the brilliant, snappy dialogue. I was never confused by a character who's words didn't quite seem to match up their themness and I was never bugged by those boring conversations about dresses THAT DON'T MATTER BUT LIKE TO LIVE IN FANTASY BOOKS. I've never read better dialogue than Bardugo's. Honest.
And while this book was TRAGIC and emotionally oh-so brutal, it was also funny. When I wasn't crying, I was laughing. (But Ruin and Rising was still as heavy as a five ton car. Crashing on my face.)
In the end, I wanted a different story to be told, but I'll just smother myself in Six of Crows and pretend life is happy.
---
dirty talk
Language: Some mild profanity.
Violence: Large, shadowy creatures feature in some dynamic battles and cause a few bloody wounds, but beyond that, there isn't much. Those scenes might seem a bit intense at times, they never step over the bounds of gory and are very few and in-between.
Sensuality: Some kissing and light making out. One (very??) suggestive scene and some light innuendo.
Substances: Some characters drink on occasion.