Wolf by Wolf by Ryan Graudin
★★★★★ — 95%
I didn't start the Wolf by Wolf duology expecting the EMOTIONAL MURDER that was about to occur. I need a hug but I also need about 382 days to be alone and think sad thoughts.
My heart is an empty void.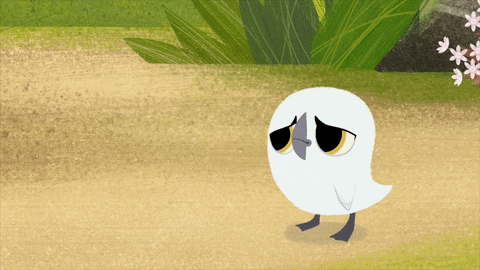 Puffin is me. I am Puffin. And Puffin gets extra points because she has a publishing name and I like it. She's going to help me with this review. Ok? Ok.
---
synopsis
Her story begins on a train.
The year is 1956, and the Axis powers of the Third Reich and Imperial Japan rule. To commemorate their Great Victory, Hitler and Emperor Hirohito host the Axis Tour: an annual motorcycle race across their conjoined continents. The victor is awarded an audience with the highly reclusive Adolf Hitler at the Victor's Ball in Tokyo.
Yael, a former death camp prisoner, has witnessed too much suffering, and the five wolves tattooed on her arm are a constant reminder of the loved ones she lost. The resistance has given Yael one goal: Win the race and kill Hitler. A survivor of painful human experimentation, Yael has the power to skinshift and must complete her mission by impersonating last year's only female racer, Adele Wolfe. This deception becomes more difficult when Felix, Adele twin's brother, and Luka, her former love interest [oh my gosh, Goodreads!!! SPOILERS!!!], enter the race and watch Yael's every move.
But as Yael grows closer to the other competitors, can she bring herself to be as ruthless as she needs to be to avoid discovery and complete her mission?
---
my thoughts
Ahah, right. Beginning is hard. They never tell you that when you start blogging. No, it's all "FUN! Blogging is FUN! It feels like squishing a puppy aND eating a rainbow AT THE SAME TIME!! If you're passionate about books the words will come to you!" Yeah, sure, if you're Oscar Wilde.
I'm not Oscar Wilde. You can leave now, I know I'm such a scam.
Wolf by Wolf was kind of strange??? I thought the alternate-universe-historical-fiction-ish premise behind the story was super duper cool, but I had a hard time wrapping my tiny brain around it. Add in skinshifting and imagine my brain now. IT'S MUSH, THAT'S WHAT IT IS. It felt weird to have that characteristically fantasy element in such a historically driven book, but once I could reconcile it (BRAIN: THIS DOESN'T MAKE SENSE—ME: WELL HOW ABOUT YOU MAKE IT MAKE SENSE UNLESS YOU'D RATHER BE FIRED????) I was ok. It was actually surprisingly easy to forget/reconcile, so maybe I should be firing my brain for a different reason…
(HA nevermind, I need my brain. It helps me waffle over nevermind being one word or two. Autocorrect is telling me it's "never mind" but I? Don't? Think? So??)
Once I got past the semi-strangeness and slow beginning (and I do mean s l o w) I was 124% invested and started feeling the characters' emotions more than the characters did. (This statement has not been verified by Miss Graudin but it seems true.) Thankfully, for most of the book, said emotions were suspenseful, but happy and fluffy. And the the main reason for happy™? PLATONIC RELATIONSHIPS!!! Go figure. Yael—I assume you read the synopsis and know who this character is, you naughty human—had a beautiful relationship with Felix Wolfe, her brother-but-not, and it reminded me so much of my own brother and my own family and AHHH it was just paper sunshine.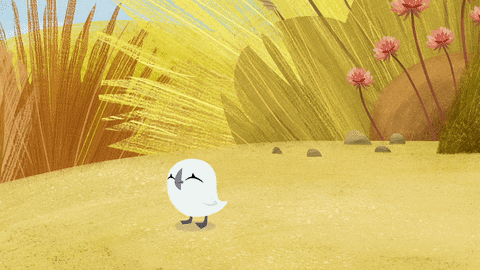 Same, Puffin, same.
There was a hint of romance with one relationship, though, (Luka, hi) but it wasn't the focus of the story.
Side effect A: HOORAY finally there's a great book that doesn't need a romance to be great and guy friends are a thing again in book land whoop whoop!
Side effect B: erm if I'm supposed to be a fan of this romance I'm not??
Diagnosis: I couldn't root for the romance but I didn't hate it either. I was just along for the ride and curious about where it would lead. (Maybe part of this side effect had to do with the fact that I didn't like Luka?? #probable.)
Ryan Graudin's writing, as with her world, was hard to get into and used to at first, but once I did, I couldn't stop admiring it.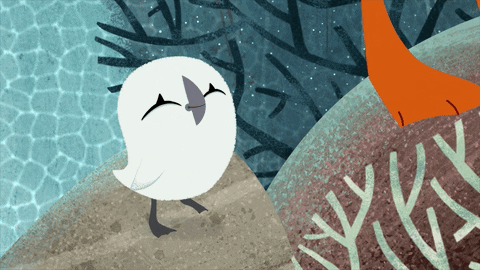 Her writing literally took me into the brain of the narrator, which, as you can imagine, was crazy cool. Plus, she used cool symbols and totally threw out every writing rule eVER out the window, which never hurts. Never.
The one thing I really find fault with in Wolf by Wolf is the looong time it took to get attached to the characters. (124% invested when I finally got attached, though, let's remember.) Because Yael was Adele Wolfe for almost the whole book, it was hard to get a sense of her instead of Adele. I didn't like Adele. But I liked Yael a lot, and I wanted to see her more! (Blood for Blood answered my whispered wishes, though, so everything's fine. Butbutbut that's also where the emotional murder came in, so I'll just take that back.) AND UGH, BACKSTORIES! Backstories hurt. Anyway.
Wolf by Wolf wasn't just happy and beautiful and fun and awesome, though. Lots of YA books are more complex and easier to get into. What made Wolf by Wolf special was its message. It had a clear purpose and meaning, and I left it feeling heavy (and mad, because I THREW THE BOOK AT A WALL !!) but inspired. The book had a strong central theme of identity: discovering who you are and not jumping to conclusions about others. Good—and bad—people can come from anywhere. Skin color, race, and ancestry has nothing to do with it.
Wolf by Wolf had something to say, and it said it well.
---
dirty talk
Language: Mild English profanity (d—n, h—l) and harsher German profanity (but is it really effective/better to disguise vulgarity in another language??? I say no)
Violence: Descriptions of Yael's concentration camp past are given fully and completely, which was heartbreaking and heavy, but also violent at times. (She's sort of a human experiment so NEEDLES. Yeep!) Characters try to wreck other racers and descriptions of previously-wrecked racers are given. Yael is a trained assassin, and her whole mission is to, you know…kill Hitler. So she does shoot people. Gasp.
Sensuality: One kiss? Two?
Substances: Minimal drinking.